Download our FREE Book- Do I Really Need A Will? 2nd Edition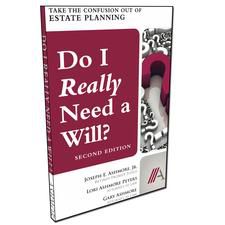 Take the confusion out of estate planning.
Read this book to find answers to these important questions:
- Do you care who gets your assets when you die?
- Do you care who is in charge of your minor children?
- Do you want to protect your loved ones from creditors?
- Who will make your decisions if you aren't able to?


Remember: Without an Estate Plan the Court and the State of Texas WILL make these decisions for you!

70% of Americans do not have a WILL. Do not be a part of this staggering statistic.
WANT TO GET THIS FREE BOOK? Fill out your first name, last name and email in the form to the right and the book will be emailed to you.
For more information on estate planning and probate, check out our other books below!