Samantha Scott
List All Members | Support Staff: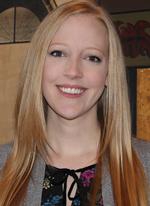 Samantha Scott
Legal Assistant
The Ashmore Law Firm, P.C.
3636 Maple Avenue
Dallas, Texas 75219
Samantha Scott graduated from The University of North Texas in 2013 with a bachelor's degree in Political Science. She joined the firm in December of 2015. Her experience as a legal assistant includes Personal Injury and Civil Litigation. She is a current Juris Doctor candidate at UNT Dallas College of Law.
Professional Affiliations and Community Involvement
Student member of the Dallas Bar Association

Student member of the Dallas Association of Young Lawyers

Participated in Dallas Bar Association sponsored volunteer work with Dallas Animal Service and The North Texas Food Bank

Worked as a research analyst for Mothers Against Teen Violence