Lisa Neubauer
List All Members | Support Staff: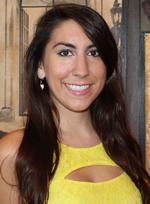 Lisa Neubauer
Receptionist/Legal Secretary
The Ashmore Law Firm, P.C.
3636 Maple Avenue
Dallas, Texas 75219
Lisa Neubauer has been the receptionist for The Ashmore Law Firm, P.C. since 2012. Lisa handles the firm's client intake and initial call management. She is originally from Dallas, Texas and in her free time she plays on an indoor soccer and sand volleyball team.