Kristie Gray
List All Members | Support Staff: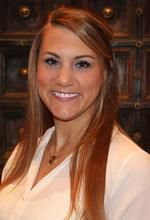 Director of Marketing
The Ashmore Law Firm, P.C.
3636 Maple Avenue
Dallas, Texas 75219
Kristie Gray graduated from Texas Christian University in 2008 with a bachelor's degree in communications. She joined the firm in June of 2013 as the Director of Marketing.
She specializes in website analysis, social media marketing, graphic design, direct marketing, promotional product design, database management, and client intake.